China's smog battle losing 'momentum' in some regions, environment minister says
17:25 28.01.2019
China's smog battle losing 'momentum' in some regions, environment minister says
Source:
South China Morning Post
Some regions in China have lost "momentum" when it comes to tackling pollution, with local officials blaming the country's economic downturn on overzealous campaigns against smog, the environment minister said in remarks published on Monday.\
Minister of Ecology and Environment Li Ganjie said while some impoverished regions were struggling to transform their old industrial economies, regional officials should firmly resist the notion that the "war on pollution" had undermined growth.
"As our country's ecological protection efforts continuously increase in strength, some views in society hype up the impact of environmental protection on economic development, and we must clear-headedly and resolutely oppose this," Li told environment ministry officials in a speech.
China's gross domestic product grew 6.6 per cent in 2018, its lowest rate of increase since 1990, and Li's speech reflects concern among senior Chinese officials that a deeper downturn could derail the country's economic restructuring plans.
"Since the second half of last year, our country's economic operations have seen changes, and in those changes there are concerns, with complications in the external environment and downward pressures getting more severe," he said.
"The awareness of the importance of environmental protection has weakened in some regions, and momentum has slowed, with the economic downturn simplistically attributed to a vaguely understood idea of excessive environmental supervision."
In reality, he said, while some regions with smaller "historical burdens" were doing well, poorer industrial towns and "backward" rural regions continue to struggle when it comes to implementing state policies.
"Rural and urban development and environmental governance is imbalanced, and the environmental foundations and infrastructure in rural regions is severely lagging," he said.
Some regions were also still dependent on traditional industries, he added.
China was still ahead of schedule when it came to meeting its goals, Li said, citing progress made to convert household heating from coal to natural gas as well as the campaign to cut foreign garbage imports, which fell 46.5 per cent last year.
He also said rates of punishment had been stepped up, with total fines of 15.3 billion yuan (US$2.3 billion) issued last year for environmental violations, up 32 per cent on the year.
"There's a lot we should do, a lot we are able to do, and a lot we can do easily, and doing it will not only help promote environmental improvements, but would also directly promote economic development," he said.
15:38 15.08.2019
State-owned China Minmetals has failed to rectify a series of pollution offences at its rare earth production unit despite being ordered to do so. The company's four extraction plants and three workshops had significant issues with hydrogen chloride and organic waste gasses.
Source:
Reuters
15:59 14.08.2019
The Chinese government nor the public is negligent to the effects of air pollution on an individual's health and quality of life. A new study by the Journal of the American Medical Association suggests that the long-term effects of breathing polluted air are worse than previously expected. Air pollution levels can correlate to quicker development of damage to the lungs in susceptible populations, regardless of whether or not the people exposed also smoke cigarettes. In China, where the national ozone air quality standard is around 80ppb, over 60 days per year exceed the safe air quality standard in the country's populous eastern and central regions. Like China, the US has seen a decline in air pollution in recent years, but the presence of ground-level ozone is harder to manage.
Source:
That's Magazine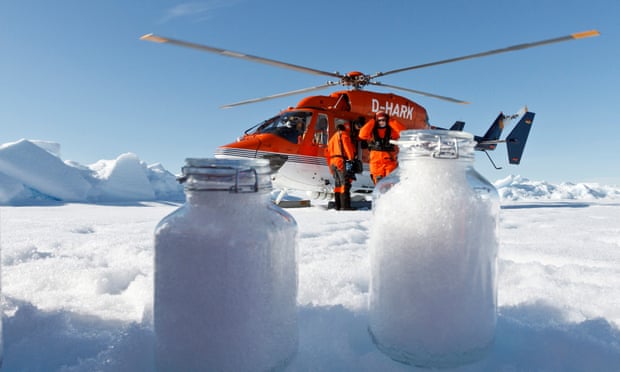 15:41 14.08.2019
Researchers have discovered microplastics in the Arctic circle that come from China. Microplastics were also found to be raining down in the farmland soils near Shanghai in China.
Source:
The Guardian